China Business Workshop
Master Business in China From Anywhere
---

Establishing a Chinese Company
Totally confused about how to properly register your company in China? What type of company should you register, is it possible? As a Chinese Joint Venture (JV), or a WFOE (Wholly Foreign Owned Entity), or maybe just stay offshore in Hong Kong. This course goes through it all.

Chinese Internet Marketing
How to promote your website and business on Baidu and other Chinese search engines. Go through how to get listed, and build your traffic via on-site and link building strategies.

China eBusiness Overview
Do online business in China, whether you are in China or not, you can benefit from this course. We cover all the main points of today's Chinese social media, e-commerce, and internet marketing points as well as briefly discuss the mobile app market.

Chinese E-Commerce
Want to get started entering the Chinese market by selling your products via online e-commerce? It's a very powerful method, but also overwhelming and confusing when getting started. Here we will discuss the major marketplaces such as Taobao, Tmall, JingDong, and others. What it takes to register, how to get your first few products sold. Also get into importing and logistics to China mainland

Chinese Social Media
The hyper fast paced of social media in China is hard to keep up with. In this course we go through the current hot Chinese social media platforms, what you need to know, what's important and what's just noise.

App Marketing in China
Have a hot mobile app? Think it can rock in China? We go through what it takes to get started and also how to promote yourself and survive. Cover the major channels of Chinese app marketplaces, and get into how you should adjust your business model for the Chinese market.

Chinese Websites + Hosting
Making a Chinese website isn't as straight forward as translating the language to Chinese. We go through how to get Chinese hosting, how to get proper licensing from the Chinese government (ICP license), and maintaining your status over the long term.

Buying From a Chinese Factory
Looking to buy from a Chinese factory? Or sourcing from China and unsure if you are doing it right? This China factory bootcamp goes into what it takes to make sure you are implementing the right strategies.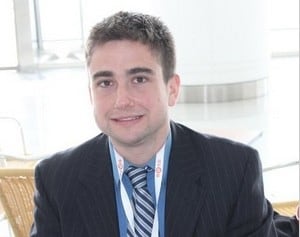 "We have been working hard with people in China to put together the best online training program for China business that exists."

~ Mike Michelini, instructor
---
Learn About The Chinese Online Consumer
---
About the China Business Workshop Program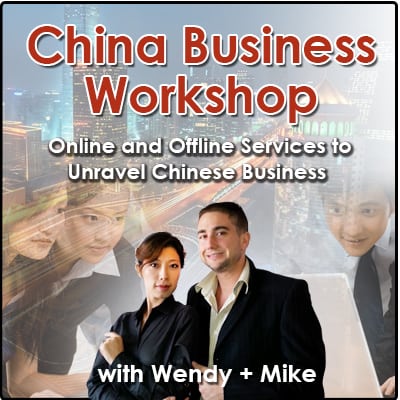 We know how hard it is to do business in China – and we are passionate to help others learn the strategies and avoid the pitfalls! We host both online and offline events to learn better the ways of doing business in the Chinese market. Balanced team of Wendy and Mike, you get the perfect mix of Chinese and Western mindset and experience!
© Shadstone Limited.
China Business Workshop is a fully owned subsidiary of the Shadstone Limited group.
All Rights Reserved.